Ready for Adventure?
Prepare for your next outdoor journey with our diverse range of top-notch hunting and fishing gear. Perfect for beginners, experienced adventurers, and everyone in between.
Get Expert Advice
Need help choosing the right gear? Our team members are passionate outdoor enthusiasts ready to provide advice, answer your questions, and help you find the perfect equipment
Shop & Support Local
When you shop at Outdoors Plus you do more than just buy gear - You're investing in a local business that truly loves it's community and the great outdoors.
INSIDE OUTDOORS PLUS
Since 1997, Outdoors Plus has been Haliburton's trusted hunting and fishing partner. We're not just a store, we're a community that shares a passion for the outdoors. From top-notch firearms and quality fishing gear to a reliable live bait selection, we aim to be your one-stop outdoor shop. If you can't find what you need, just ask - we'll source it for you.
Step into Outdoors Plus and join us in our love for the outdoors. We're here to help you make the most of life's best moments that happen outside.
Your Wilderness Essentials
Every Gear For Every Adventurer
Outdoors Plus is a haven for hunters, anglers, and wilderness enthusiasts. Whether you're reeling in your next big catch or tracking game in the woods, we've got everything you need to make your outdoor adventures unforgettable.
And remember, if you don't see it, ask.
We're committed to meeting your needs and helping you conquer the wilderness.
Tackle
Hooks, Lures, Sinkers, Swivels, Floats, Jigs, Spoons, Soft Plastics
Reels
Spinning, Baitcasting, Trolling reels, Ice reels
Optics
Binoculars, Scopes, Rangefinders, Night Vision
Line
Monofilament, Fluorocarbon, Braided, Steel, Lead core
Knives
Hunting Knives, Fillet Knives, Multi-tools, Sharpeners
Hunting Gear
Clothing, Boots, Backpacks, Blinds, Tree Stands
Game Feed
Deer feed, Whole corn, Mixed bird seed, Sunflower seed
Fishing Rods
Spinning Rods, Casting Rods, Kids Rods, Trolling Rods, Downrigger Rods, Ice Rods
Fishing Gear
Tackle Boxes, Nets, Tools, Waders, Fishing Bags
Firearms
Rifles, Shotguns
Electronics
Fish Finders, Trail Cameras, Underwater Cameras, Maps & GPS, Trolling Motors, Downriggers
Camping
Tents, Sleeping Bags, Camping Chairs, Cookware, Stoves
Calls and Scents
Game Calls, Attractant, Scent Control
Archery
Crossbows, Recurve Bows, Kids Bows, Arrows, Targets, Accessories
Ammunition
Rifle Ammo, Shotgun Ammo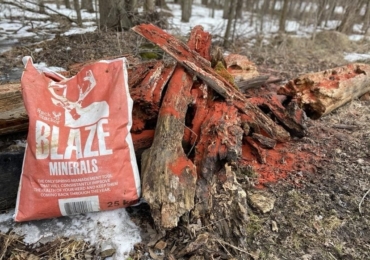 Canada's Leading Big Game Attractants We carry a very large selection of Rack Stacker hunting products. Rack Stacker is known for being Canada's leader in…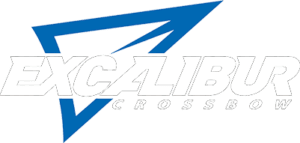 Outdoors Plus: Your Authorized Excalibur Crossbow Dealer
Discover the Thrill of Excalibur Crossbows
From precision engineering to unmatched power, Excalibur Crossbows are designed for hunters and who demand excellence. Our knowledgeable team is ready to assist you in finding the perfect Excalibur Crossbow to elevate your archery game.
Top-notch brands for all your shooting needs
Featured Firearms
At Outdoors Plus, we offer a wide range of premium firearms, including consignment guns and new arrivals. Discover renowned brands such as Savage, Remington, Benelli, Beretta, Mossberg, Tikka, Revolution Armory, and more
New Firearms
Used (Consignment) Firearms

Customer Reviews

What They're Saying...

We always love hearing from our customers. Here are a few of our reviews!

Fair prices and friendly staff

Great store, tons of tackle and gear to get you sorted. Friendly staff and good prices.

Tons of selection of lures, jigs and bait. Nice collection of crossbows, worms were a bit pricey but you get 18 large worms for 8 bucks, and they offer a loyalty card. After 10 bait purchases you get 1 free, which I though was awesome. If you want minnows bring a bucket as they do not supply bags, and to be fair, minnows don't last long in the bags.

Outdoors stuff you need and want. Quality brands.

I recently had the pleasure of visiting the hunting and fishing store in Haliburton and I have to say, it was an excellent experience. As someone who believes in supporting local businesses, it was refreshing to find a store that not only offers a great selection of products but also has a knowledgeable and friendly staff. The store itself is well-stocked with a variety of hunting and fishing gear, from rods and reels to ammunition and clothing. It's clear that the staff takes pride in their work and they are always happy to offer advice or answer any questions you may have. What I appreciated most about this store, however, was the personalized service. The staff takes the time to get to know their customers and truly cares about helping them find the right product for their needs. It's clear that they are passionate about hunting and fishing, and that enthusiasm is infectious. Overall, I highly recommend this hunting and fishing store to anyone looking for quality products and excellent service. It's always better to buy from local people and support local businesses, and this store is a shining example of why that is. Don't hesitate to check it out - you won't be disappointed!

Outdoor Plus is a fantastic choice for anyone looking for hunting and fishing gear. The store has a great selection of products, offering everything you need for a successful trip into the wilderness. The staff is very knowledgeable and experienced, providing helpful advice and recommendations on all their products. It's important to note that due to new laws, you must buy minnows locally at the store, as it is no longer allowed to bring in your own bait. This only adds to the convenience and ease of shopping at Outdoor Plus. Overall, if you're looking for a reliable and well-stocked hunting and fishing store, look no further than Outdoor Plus. With knowledgeable staff and a fantastic selection of products.

Outdoors Plus: Home of Haliburtonian Baits - Sustainable Fishing Made Simple

Support a Local Entrepreneur while Catching More Fish

Do you love fishing and want to help the environment too? Try Haliburtonian Baits, locally made and recyclable lures, available at Outdoors Plus. They're tough, effective, and made by our very own, Colt Taylor.

Stay up to date with Outdoors Plus

Latest News, Events, and Outdoor Adventures

Proud to be a part of the vibrant Haliburton community where we celebrate the great outdoors, foster a spirit of adventure and passion for nature.

Taking home the coveted title of 1st place is Chris Coumbs Jr, who bagged an impressive 22.12 lbs turkey. A remarkable feat, indeed! Chris Claims…

Are You Ready to Make a Big Catch? Calling all young fishing enthusiasts! The Outdoors Plus 2028 Jr. Bass Tournament is here to offer an…