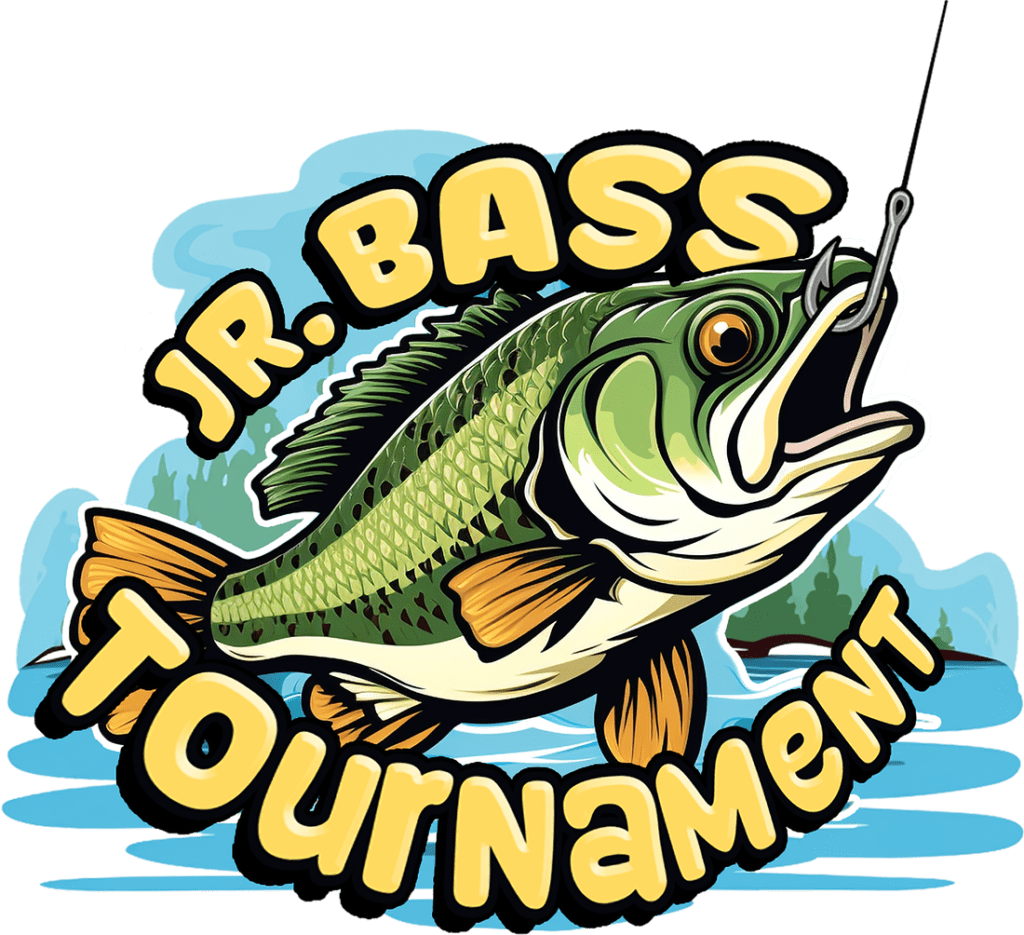 Are You Ready to Make a Big Catch?
Calling all young fishing enthusiasts! The Outdoors Plus 2028 Jr. Bass Tournament is here to offer an exciting summer full of fishing fun and thrilling prizes.
With just a $5.00 entry fee, gear up for the contest that begins on June 24, 2023, and ends on August 19, 2023.
So, mark your calendars, pack your tackle boxes, and let's dive in!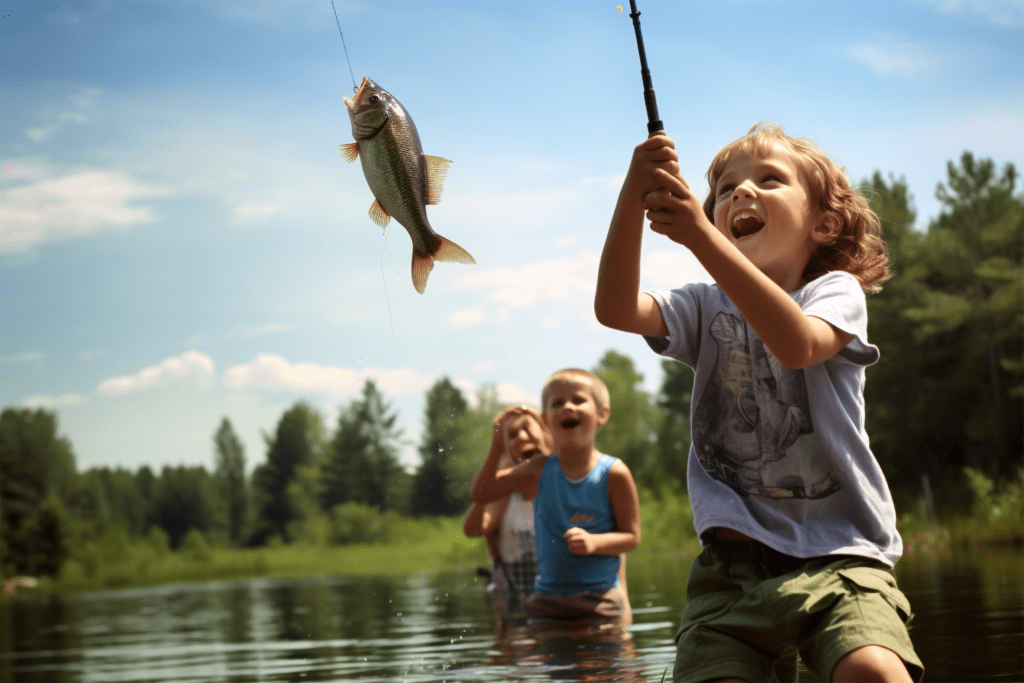 Casting the Nets Wide: The Divisions
We have three age-appropriate categories or divisions so that every young fisherman can participate.
Tadpoles – This division welcomes the youngest anglers who are 6 years old and under.
Frogs – This division is for the slightly more experienced who are aged between 7 to 10 years.
Bullfrogs – This division is designed for the more seasoned young anglers who are aged between 11 to 15 years.
Rules of the Game: Making Every Cast Count
Just like every game has rules, the Jr. Bass Tournament also has some rules to keep the contest fair and fun.
The tournament is open to ages 15 and under.
Must register in person at the Outdoors Plus Store.
The catch must be smallmouth and largemouth bass only. Rock bass can be entered for participation but will not count towards overall prizes.
The fish must be caught in Haliburton County.
Participants are required to measure the fish with the ruler provided upon registration.
All participants who submit a photo of their catch will receive a prize.
Up to 3 fish can be submitted during the tournament.
Picture Perfect: Capturing Your Big Catch
Now comes the most exciting part. Capturing your big catch!
Please remember to take two pictures and send them to our store email.
The first picture should show the fish laying on the ground beside the ruler with its mouth closed. Please record the length of the fish in your email as it may be difficult to read the ruler from the photo.

The second photo should feature the fish with you, the proud participant! Holding the fish is not mandatory.
Remember, photos must be sent by August 19th at 11:59 PM.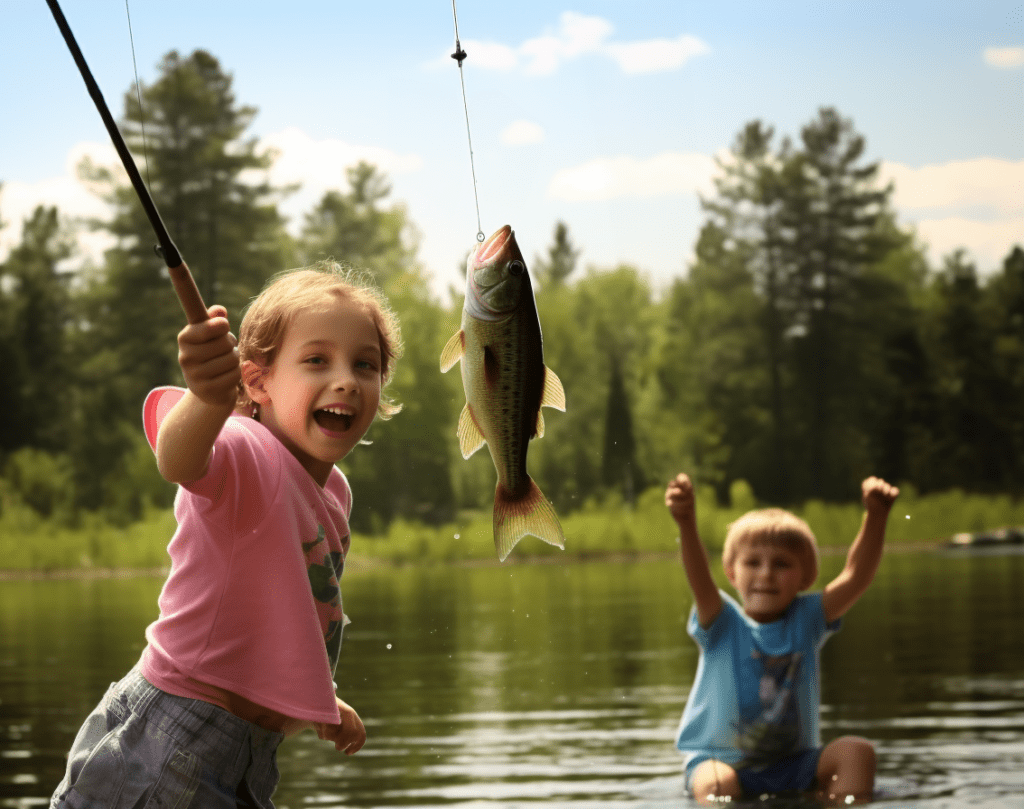 Prizes Galore: Rewarding Your Effort
Every participant gets a prize! Yes, you heard it right.
Moreover, trophies will be given to the winners in each division. And that's not all! The grand prize winner will receive a replica poster photo mount of their fish provided by Big Catch Graphics.
All prizes can be collected on or after August 20.
Catch, Release, Repeat: A Sustainable Approach
Lastly, we encourage all participants to practice 'catch and release' for all caught fish. It's a great way to respect and conserve our water resources.
Get Ready for the Splash: Let's Fish
That's it, young anglers! With the rules clear and your fishing rods ready, it's time to enjoy the sport, have fun, and stay safe! Let's make 'Outdoors Plus 2028 Jr. Bass Tournament' a huge splash!
Hook, Line, and Sinker: An Unforgettable Experience Awaits Young Anglers!